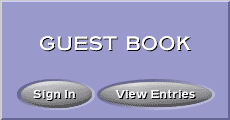 DANCE MAGAZINE

OCTOBER 2002

Elizabeth Polk, one of dance therapy's early pioneers, died on October 29, 2001, at Saint Luke's Hospital in Manhattan at the age of 99.

Polk was born and raised in Vienna, Austria. Her early dance background included ballet, Dalcroze eurhythmics, modern dance, and gymnastics. She performed as a concert dancer and opened her own studio before emigrating to the United States in 1938, shortly after Hitler took power in Austria.

In 1957, she began her work as a dance therapist at the Lexington School for the Deaf in New York City, and in 1958 she cofounded the National Dance Teacher's Guild. She was a founding member of the American Dance Therapy Association in 1966, helping the organization to establish itself professionally in its early years. Polk was active in shaping the New York State public school curriculum and conducted more than fifty teacher workshops in the U.S. and abroad during the 1970s. From 1960 to 1982, she taught at the Children's Center for the Creative Arts at Adelphi University in Garden City, New York; she also taught classes on the history of dance and the methodology of teaching children's dance.

In 1995, at the age of 93, she was honored with a lifetime achievement award from the ADTA as a chief pioneer in the dance/movement therapy field. She is survived by her daughter, Grace, who lives in Manhattan.

--Heidi Landgraf